WE WOULD LOVE TO HAVE YOU WORSHIP WITH US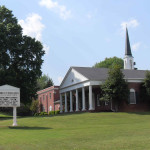 During this time of Covid uncertainty, we are taking your health and safety seriously. We want our church to be as safe as possible while we adapt to life in a public health crisis.
We are temporarily suspending our in-person worship beginning November 29, 2020. We are continually reevaluating our local public health situation and we will resume in-person worship as soon as it is safe to do so.
During this time that we are apart, you can join us in worship at:
YouTube – Forest Heights United Methodist.
You can find a library of past services under the Worship tab.
More than anything, we want you to know that WE ARE HERE FOR YOU. Please don't hesitate to call our ministry team if you need assistance, prayer, or just a listening ear.
Weekly Worship & Study Schedule
Sunday Worship – 11:00 AM
Watch as we post more worship and Bible study opportunities