WE WOULD LOVE TO HAVE YOU WORSHIP WITH US!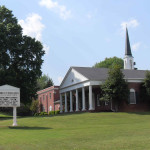 Beginning Sunday, October 11, 2020, the Forest Heights UMC will resume IN PERSON WORSHIP! We are excited at being able to fellowship and worship together – it has been a LONG six months. At the same time, we take your health and safety seriously. We ask that you wear a face covering, use hand sanitizer, and observe social distancing.
Can't join us in person – NO PROBLEM! We are going to LIVE STREAM the service via YOUTUBE at 11 AM. You can watch it live or as a recording after the service.
More than anything, we want you to know that WE ARE HERE FOR YOU. Please don't hesitate to call our ministry team if you need assistance, prayer, or just a listening ear.
.
October 4, 2020 Worship Service: Pressing On, Philippians 3:12-21
Weekly Worship & Study Schedule
Sunday Worship –  11:00 AM
Watch as we post more worship and Bible study opportunities